See The Makery at Open House | Info Night February 15, 2018 | 6:30-8pm
January 29, 2018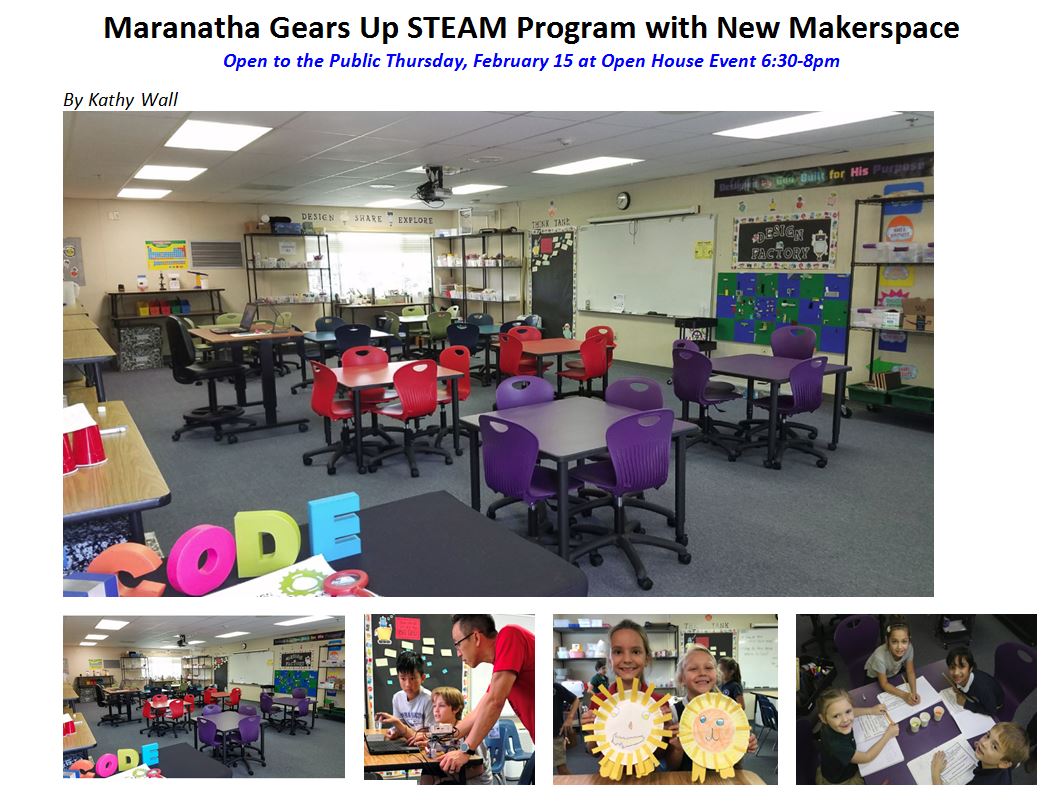 The Makery ® is the first dedicated Elementary (K-5) Science classroom in MCS history. MCS will be opening the makerspace to the public during its annual Open House and Info Night event.
Maranatha Christian Schools will be welcoming the community to come to its campus to learn more about its overall educational program with a STEAM emphasis. In addition to an Elementary Open House, the event will include a Junior High and High School Info Night.
At the event, MCS will be opening its doors for the public to see its new Elementary science classroom, The Makery,® which opened at the start of the new school year in September of 2017. The makerspace is one of the many projects that resulted from a strategic plan to re-evaluate the school's mission in 2014. Since the launch of the plan, MCS has been committed to enhancing the sciences across all divisions.
The plan included a vision that emphasized building a college preparatory program, which resulted in MCS adding more emphasis to its STEAM curriculum and programs. MCS parents, many of whom are in STEAM-related fields, actively participated in the strategic planning process. They enthusiastically supported the goal of growing the STEAM program schoolwide. STEM is a burgeoning field – STEM job growth in the past 10 years is 3 times that of any other field, and by this year, it is estimated that 2.4 million STEM jobs will go unfilled.
MCS' STEAM program starts in Preschool and builds into Elementary in order to give students a foundation that will spark student interest and build their confidence in the sciences throughout K-12 education – so the idea to add a makerspace was a 'home run' for the science-focused school. "Children are naturally curious, creative and like to figure out how things work. When given a fun classroom full of stuff to build with, glue together, draw and measure – student learning and enthusiasm takes off," said MCS Elementary Principal, Mary Cook.