CONGRATULATIONS GRADUATES 2018!
June 07, 2018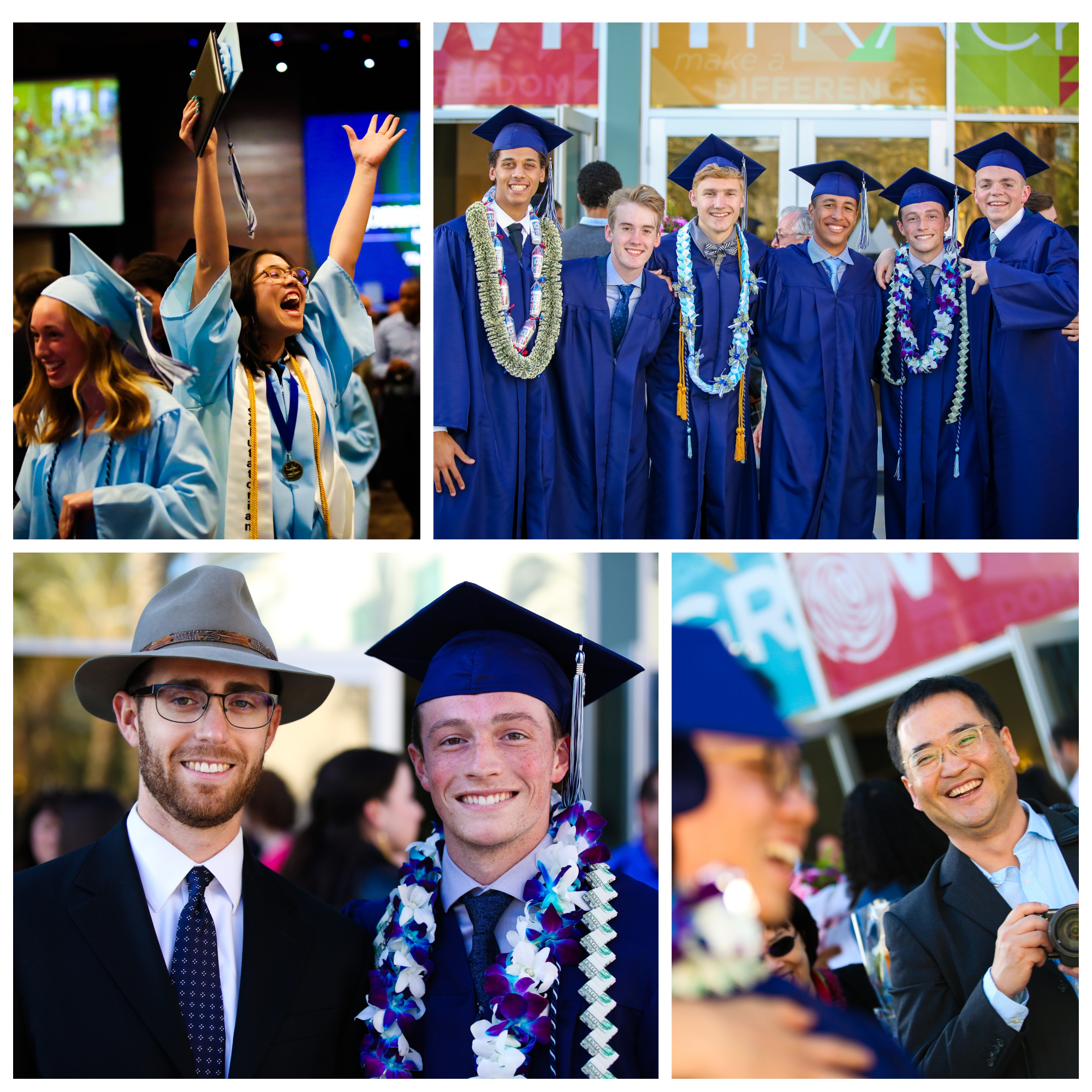 Photos Courtesy of Cary Schumacher
Maranatha Christian High School said goodbye to 79 of its students as the Class of 2018 graduated in a joyous ceremony on Friday, May 25. The commencement ceremony was held in Maranatha Chapel's sanctuary in 4S Ranch. Maranatha celebrated its largest graduating class in school history, which has almost doubled since last year. An impressive 100% of the students who applied for college were accepted by a broad range of universities including UC Davis, Purdue, Pepperdine, Baylor, UC San Diego, Northwestern, Cal Baptist, and the University of San Diego. Superintendent Jess Hetherington served as the Master of Ceremony and the commencement message was delivered by Pastor Ray Bentley of Maranatha Chapel. Among the students recognized were class Valedictorian Amanda Gwaltney and Salutatorian Anna Azeka. Amanda received an academic scholarship to Roanoke, Virginia where she will study Criminal Justice, and Anna received an academic scholarship to Rhode Island where she will study Marine Biology.
In lieu of a Grad Night celebration, Maranatha continued its longstanding tradition of 'Senior Week,' which is geared toward celebrating the individual. Often an emotional and poignant experience, Senior Week gives the students one last chance to solidify their relationships before they go off to college, "We are small enough to build relationships but big enough to do something impactful, such as community service projects during graduation week," said Autumn Gray, Student Life Coordinator. Senior Week began with a service project to beautify the school campus, followed by trips to Disneyland and Magic Mountain. The final service project involved painting and cleaning at Reins Ranch, a therapeutic riding program in Fallbrook.
After launching its High School Program just 11 years ago, Maranatha has rapidly expanded from 38 students in 2006 to 281 today. MCS' graduates now cover the nation, from the southernmost corners of California to the farthest reaches in northeast Maine. Graduates also attend international universities in Scotland, Tokyo, and Hungary. MCS students are gaining a presence in our nation and around the world, fulfilling the vision of its founder, Pastor Ray Bentley and the school mission: Transformed lives...transforming the world. -Kathy Wall