COVID-19 UPDATES
August 8, 2020

MCS Eagle Learning

MCS truly believes in living out our mission and core values, it's our desire to be back in-person together. However, we also respect the guidance from our county health officials. The safety and health of our community is of utmost importance, and we are committed to caring for our students physically, emotionally, and spiritually in the coming year.
Therefore, as we prepare for the 2020-2021 school year, we want to share with you the MCS Eagle Learning Plan that involves two scenarios for our scholars. As we are preparing for in the coming year, we seek to abide by county regulations, maintain the health and safety of our community, and live out our mission.
The MCS Eagle Learning Plan includes the following two scenarios:
In-Person Learning
Distance Learning through a Flexible Synchronous Model
In-Person Learning will refer to returning to campus for face-to-face instruction. Flexible Synchronous Model refers to implementation of distance learning modeled after an in-person school day, while allowing for families who have differing needs to still benefit from the real-time instruction. This site will outline Eagle Learning and all of its components.
CLICK HERE for more information on our MCS Eagle Learning Plan.
---
July 14, 2020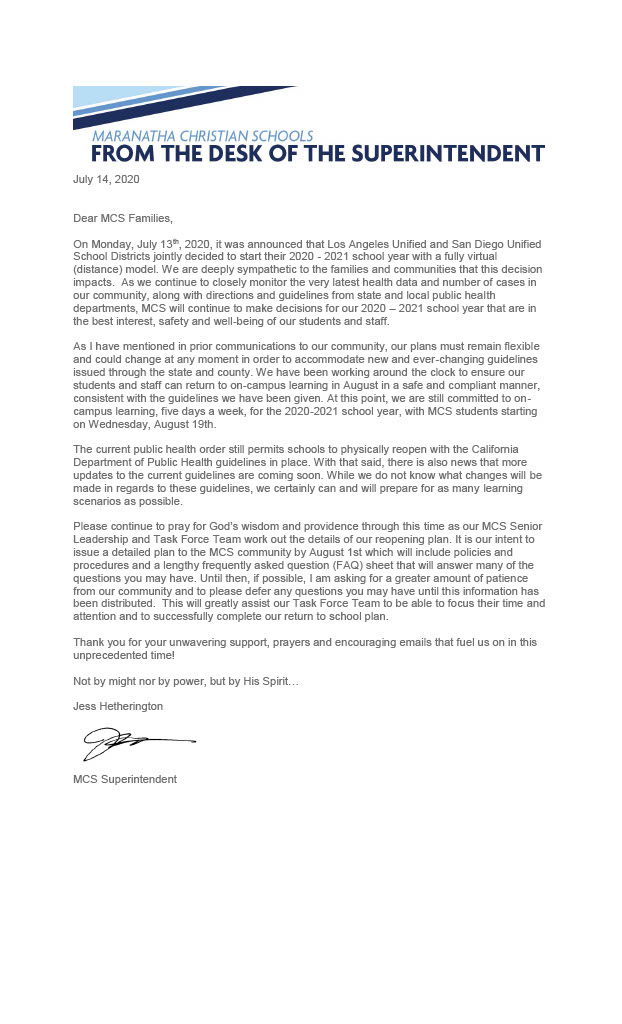 ---
May 26, 2020

May 7, 2020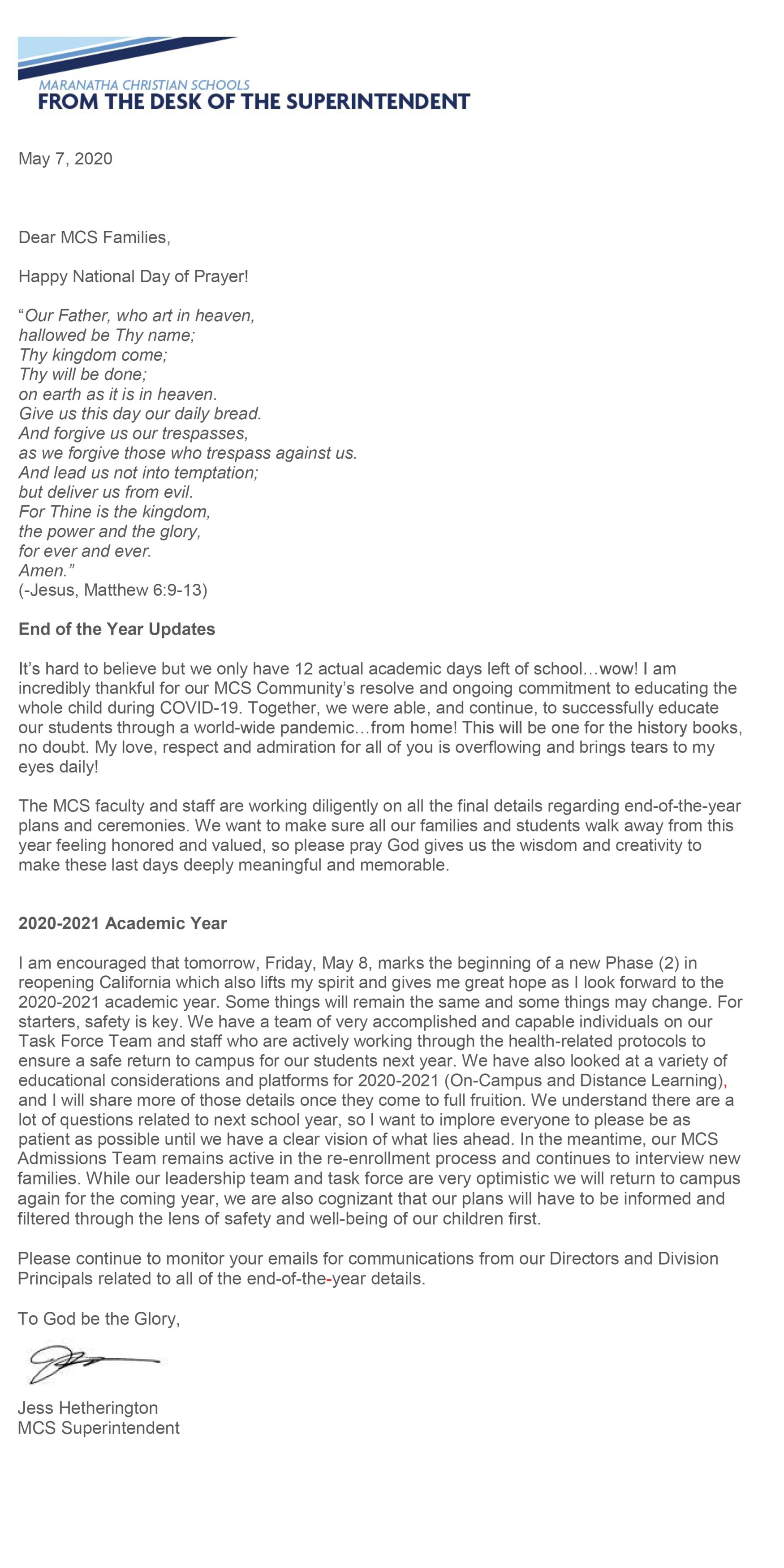 April 27, 2020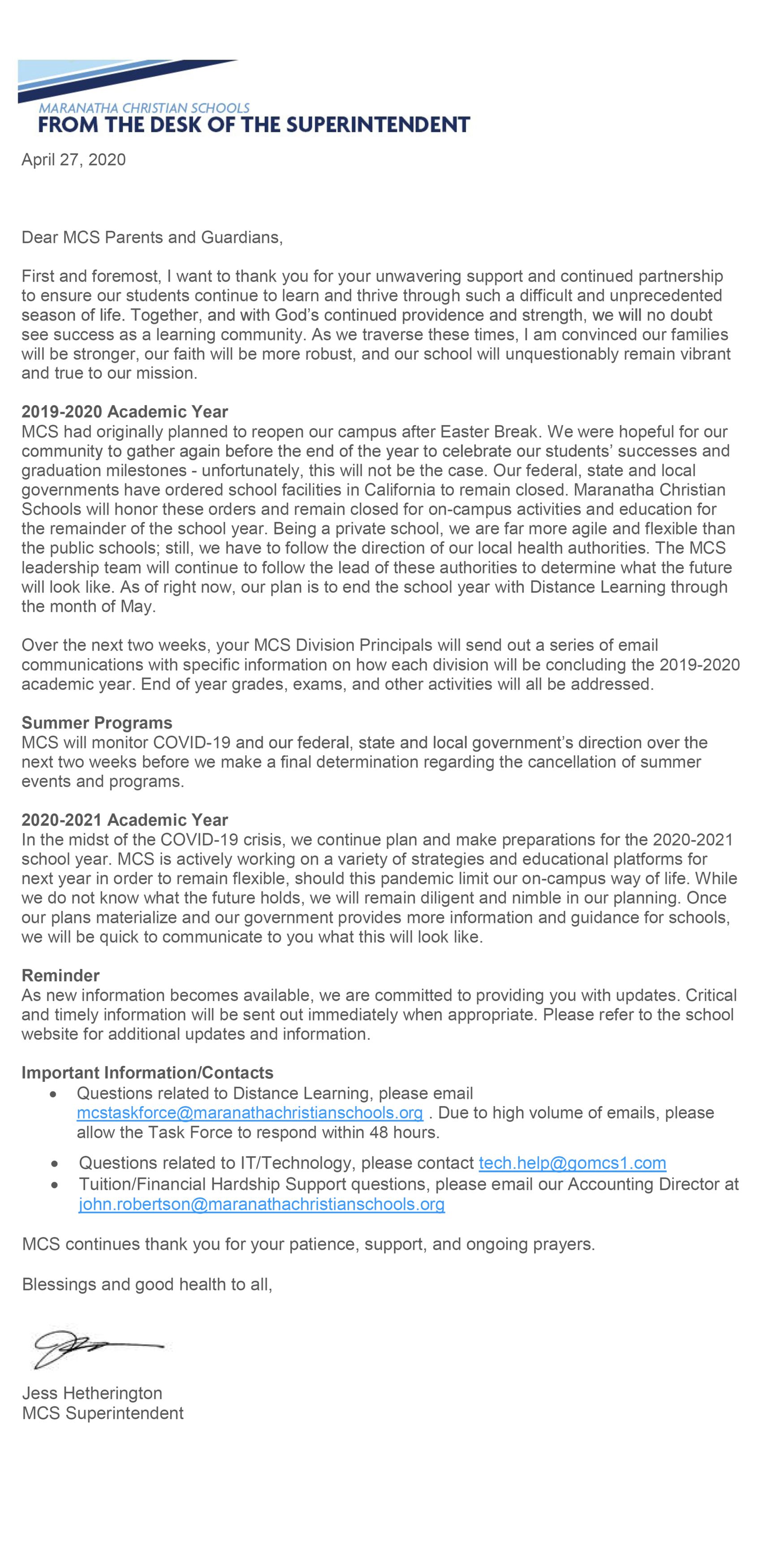 April 3, 2020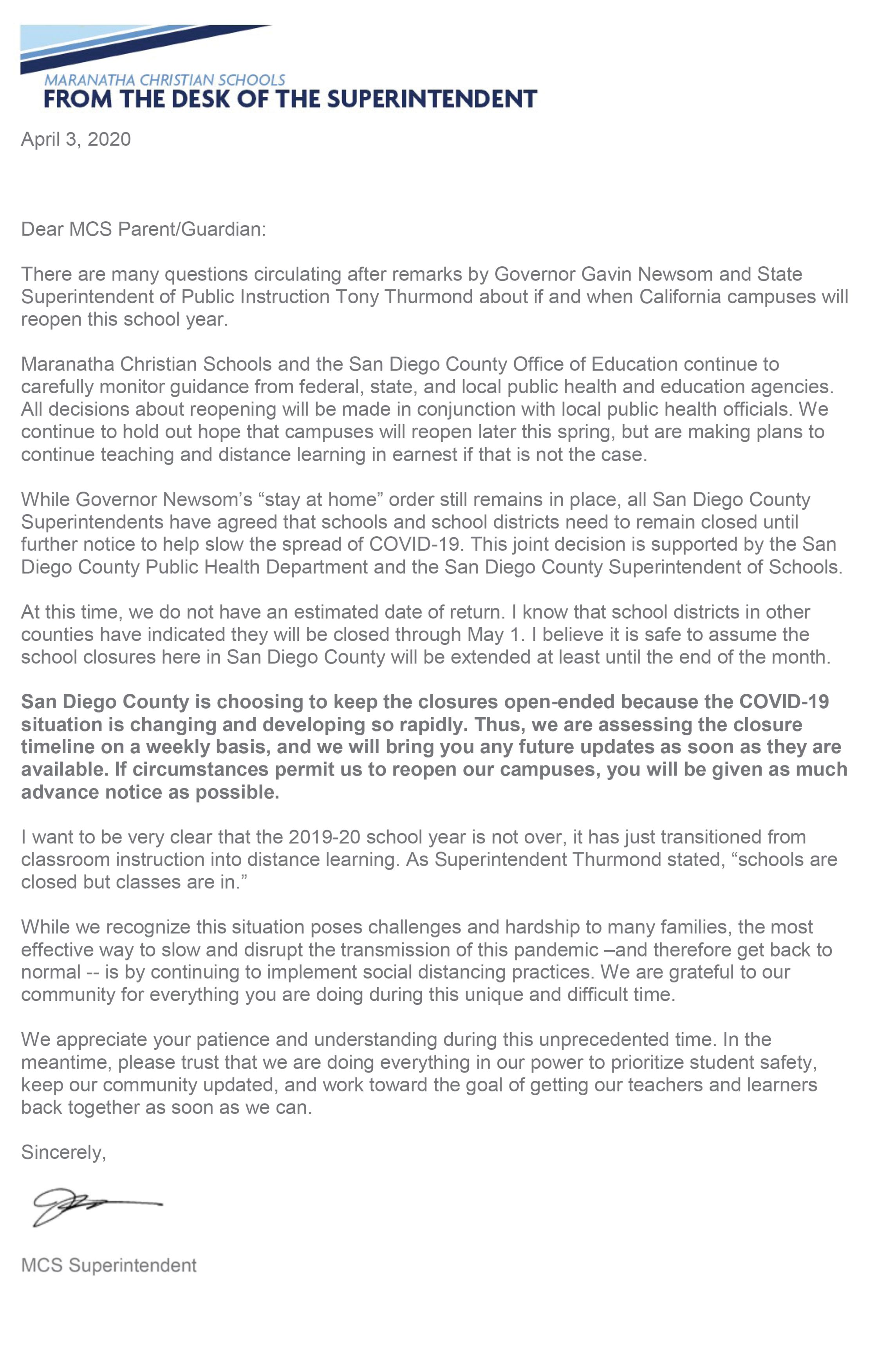 March 27, 2020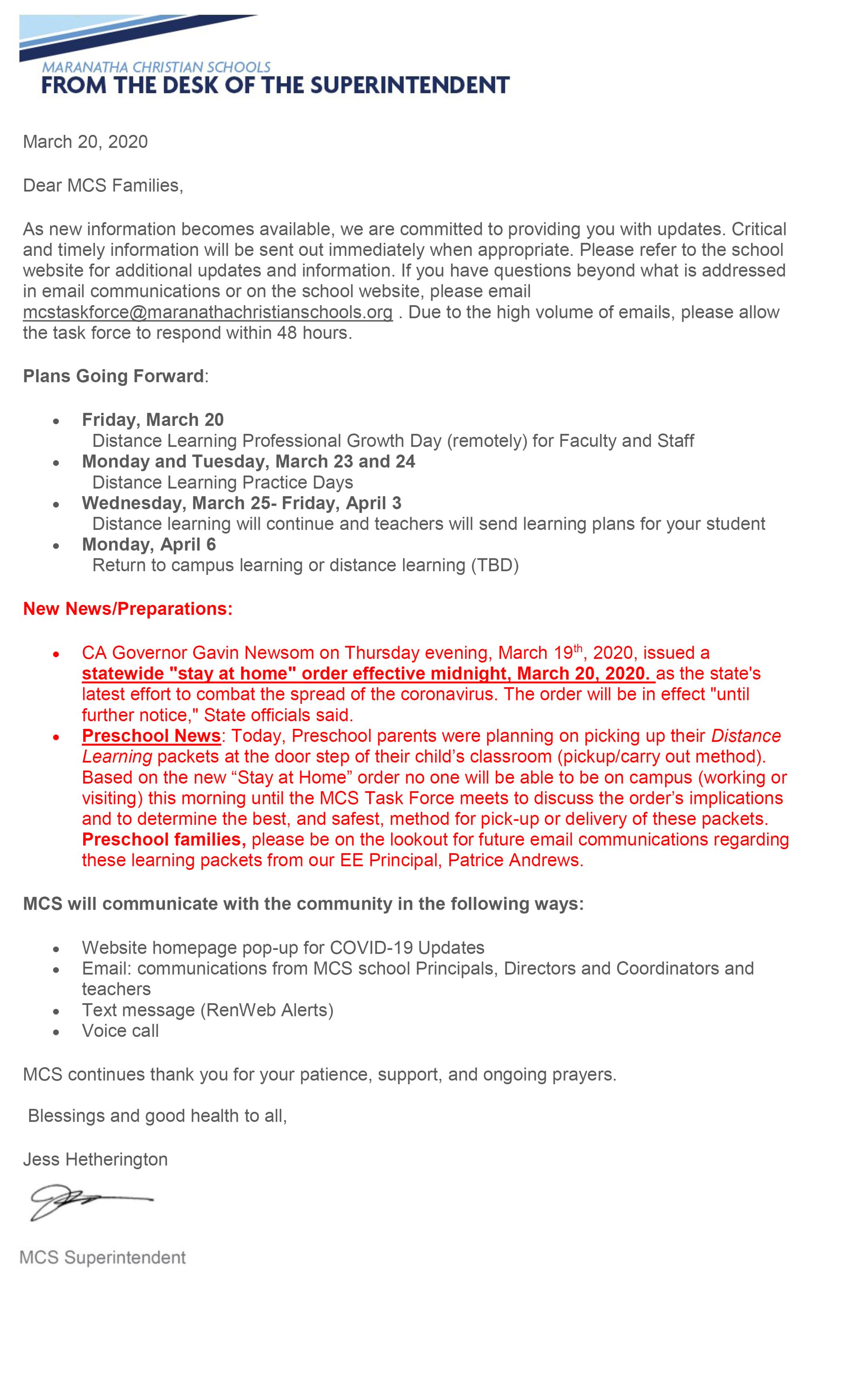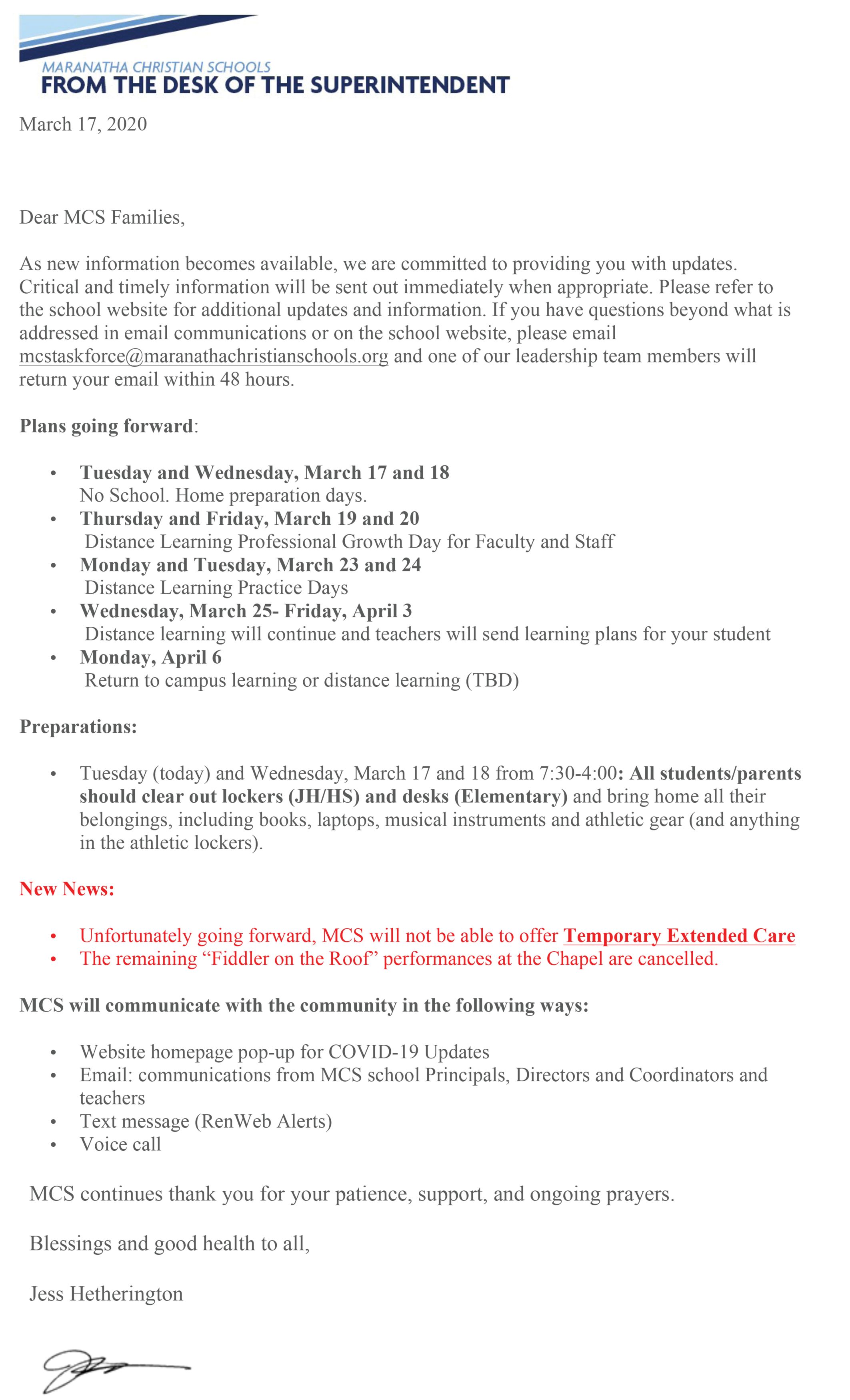 Point of clarification:

As is our standard and tradition, MCS will celebrate Easter Break April 10 - 17th, so that our families can honor and celebrate our Risen Savior, Jesus Christ.