Posts Tagged "marketing"
September 12, 2017
Thank you for your feedback during our focus groups this year – you asked us for a new website and we worked hard to make it happen!
Our new platform features:
Fresh, clean, new look
Responsive web design that 'snaps' to fit all of your devices
An easier navigation experience
News and Announcements slideshow on homepage
Quick Links and Resources have merged into a new Resources page categorized by division
Parents page – access ParentsWeb, get involved with PAC and more!
News page – one central location for all things MCS, including Eagle Express and WINGSPAN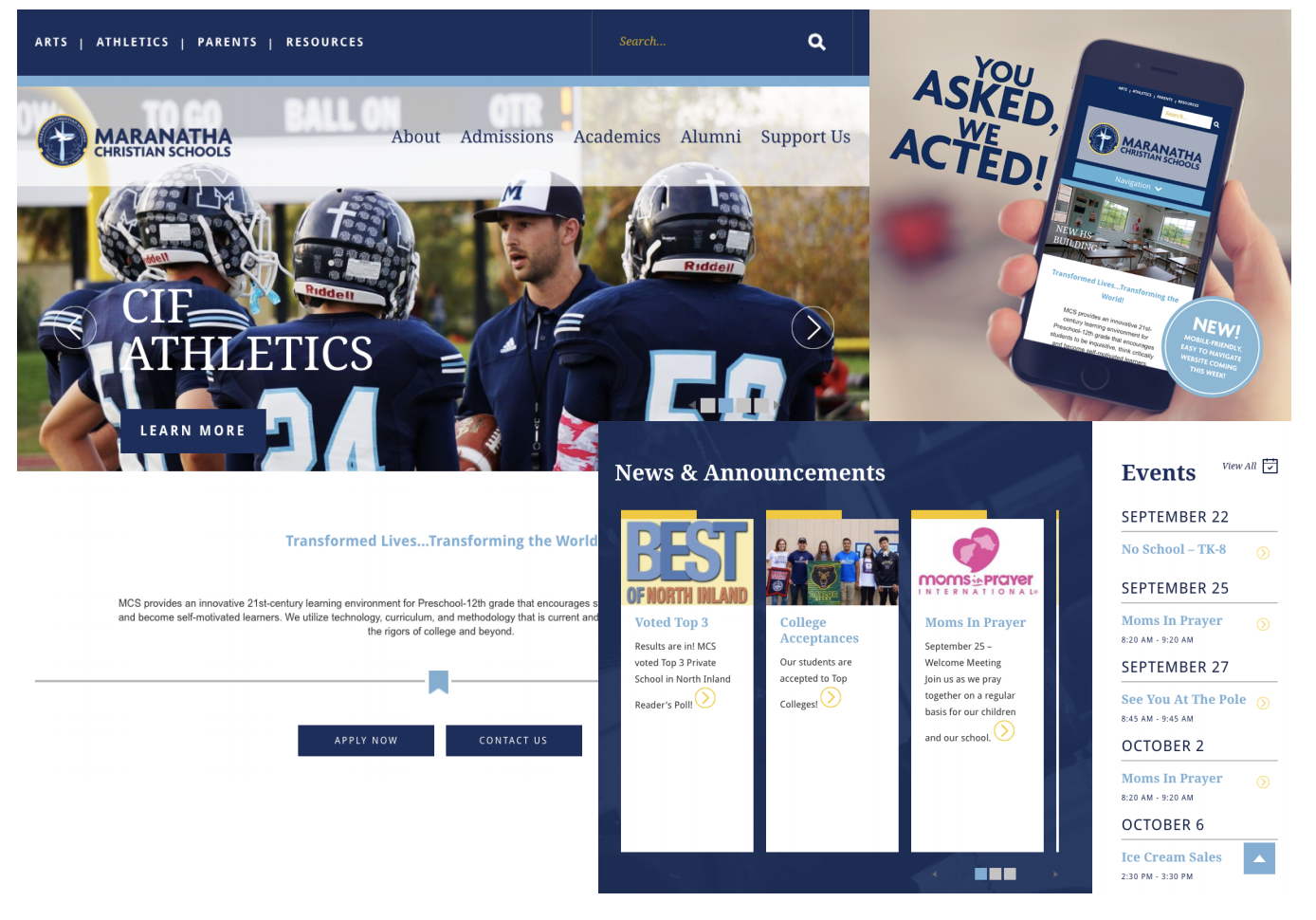 March 30, 2017
Our MCS students are featured in the latest issue of 92127 Magazine for their Summer Camp Guide. Take a look!