Posted August 23, 2018
Welcome to the new school year, MCS Family!

We are excited to have you all back on campus for the new school year! New families and returning families are quickly getting to know one another as we grow together in God's vision for MCS. We are experiencing tremendous growth and unity in recent years at MCS and are amazed at how God continues to work to knit our MCS family together.

When we left each other and headed off to summer vacation, we had just rolled out plans for a $3.5 million multi-sports complex Finish-the-Fields renovation. In just 40 days our Eagle community generously gave more than $400k toward our $700k goal (20% of the $3.5 million project total)!

We expected to welcome you back to school with our Finish-the-Fields project well under way: construction crews rocking and heavy equipment rolling. Unfortunately, our first lesson of the year is on patience.

As hard as it is for all of us, we are still patiently waiting for the permit from the County so that we can begin work. Everything has been submitted: we have crossed our "t's" and dotted our "i's." Rest assured, as soon as we have the green light, it will be "all systems GO!"

We will keep you updated as soon as we have news. Thank you for remaining positive during this transition. We believe that we will see the fruit of our patience pay off in the end!

In Christ,
Jess Hetherington
MCS Superintendent
PS For more info regarding Finish-the-Fields, click on the attached links for videos and details or contact Steve Whitley, Athletic Director
Posted May 5, 2018
Big News - Finish the Fields Project!
Dear MCS Families and Friends,
I want to extend a huge THANK YOU to all who generously donated to the Finish the Fields Project!
In just over one month the MCS family was able to raise $400K towards the $700K goal! The amount that we were able to raise is a great accomplishment considering the timetable we were all on. Again, thank you! Thank you! Thank you!
Last evening the MCS School Board met to consider the field project scope and design as well as the total funding for the project. In light of the generosity of our MCS families and friends, the quick response in giving, as well as the genuine excitement and support for the field project, the board voted unanimously to move forward to renovate all of our athletic fields.
Because we did not meet our fundraising goal yet, some deviations in our infrastructure plans (fencing, bleachers, IT, lighting, etc.) and field amenities (water fountains, snack bar structures, bathrooms, etc.) will be scaled down or possibly deferred until our development efforts are met. This will not change or affect our field design as originally outlined. The primary focus will be to get the quality fields under the feet of our kids as soon as possible.
With that said, we are still looking to the generosity of the MCS community to prayerfully consider helping the Finish the Fields Project. Please visit our school's website and find "Support Us" and click the "Finish the Fields" tab to donate or find more information about the project. https://www.maranathachristianschools.org/support-us/
Over the next few weeks we will be working with the field turf company, construction company, civil engineers and the County to sign off on any remaining contingencies that are in place before we get tractors on campus to begin grading for the summer months. Please be praying for our County permit process/approval to go through with minimal delay so we can hopefully have our fields completed for the Fall sports season during the 2018-2019 school year.
We look forward to keeping the community "in the loop" through frequent communications in the days ahead as we continue on this amazing "Finish the Fields" journey!
In Christ,
Jess Hetherington

MCS Superintendent
Posted March 23, 2018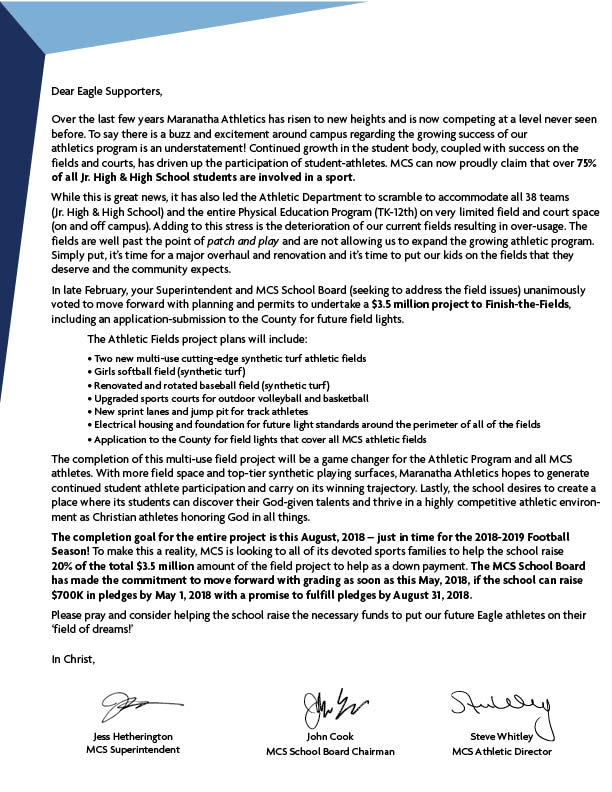 Posted March 21, 2018
2018-2021 Maranatha Christian Schools Strategic Plan
The 2017 school year wrapped up a very successful three-year strategic campaign. As a result of all the changes brought about through the strategic campaign, we have experienced campus-wide growth unlike any other time in our history. Our expanding student body and successful programs in the arts, athletics and academics have soared to new heights, and have given us great cause to be thankful to God for His unfailing love and faithfulness to our school and families.
As we continue to thrive and move forward together, we are once again very excited to carry out God's vision for MCS through a newly updated three-year strategic campaign that will conclude in June of 2021.
Strategic Goals
By June 2021, MCS will:
Strategically align its programs (EE-High School) to enhance overall student readiness for college and career success.

Improve the effectiveness of internal communications at every level of the school community.

Continue to strengthen our culture so students at every grade level are equipped to grow in their spiritual journey, and families are more meaningfully engaged in our school community.

Fully fund the salary matrix, and have established an endowment for ongoing support.

Develop and implement a comprehensive technology plan that improves learning, safety, productivity, and efficiency.

Be on schedule in executing its master site plan, including enhanced arts and athletics facilities.
Looking to Him who can do ALL THINGS!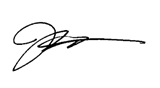 Jess Hetherington, MCS Superintendent
Posted March 12, 2018
Psalm 46:1 God is our refuge and strength, a very present help in trouble.
MCS Campus Security Update

Over the last several years, our nation has seen and experienced numerous tragedies in the form of bombings and mass shootings. After each event, there has been an immediate call for change and the implementation of new means to provide better protection and safety. The most recent school shooting in Florida has brought this to the forefront, once again, causing us to continue to take inventory of what we are doing to keep our students and staff safe right here on our own campus. MCS faces many of the same security challenges as other schools all across the country--working to secure our campus is an ongoing, daily effort.
Since the Sandy Hook Elementary School shooting in 2012, we have put numerous measures in place to both prevent and mitigate attacks on our campus. Immediately after the Sandy Hook shootings we began meeting with local law enforcement as well as private security representatives who provided our school with an in-depth security risk assessment. We have put in place many of the recommendations from that assessment that creates layers of increased security for our campus, and we are continuing to add other measures, as we are able. Most recently, we completed the first phase of video camera surveillance which runs 24/7/365 days. Phase two of this project will be initiated in the 2018-2019 school year. In the very near future, you will see new signs posted at all of our entrances and periodically on perimeter fences (TK-12 campus) indicating that twenty-four-hour video surveillance is active and that we have armed personnel (fully trained and qualified non-teachers as required by California Law) on our campus.
We will be meeting with representatives from local law enforcement in the days to come to review what we have already put into place and determine if additional measures are needed to remain in step with law enforcement protocol. This will include evaluating our current lock down drill system. As an EE-12th grade school we face unique challenges when attempting to establish a consistent way to respond to threats in an age/grade appropriate manner that will keep everyone safe.
As a Christian school, we know that in all of this chaos and destruction, we are experiencing the temporal results of a fallen and often evil world, but this is very much a spiritual battle. Therefore, while we do what we are able to do with the physical resources that are available to us, we must remember to put on the full armor of God on a daily basis. Ephesians 6:12 "For our struggle is not against flesh and blood, but against the rulers, the powers, and the world forces of this darkness, against the spiritual forces of wickedness in the heavenly places. We do not wrestle against flesh and blood but against spiritual powers and principalities". Encourage your family, your children, and your friends to walk closely to God, and never cease to pray for the well-being of our MCS Campuses.
In Christ,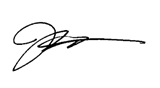 Jess Hetherington, MCS Superintendent
Posted March 2, 2018
CREATING COMMUNITY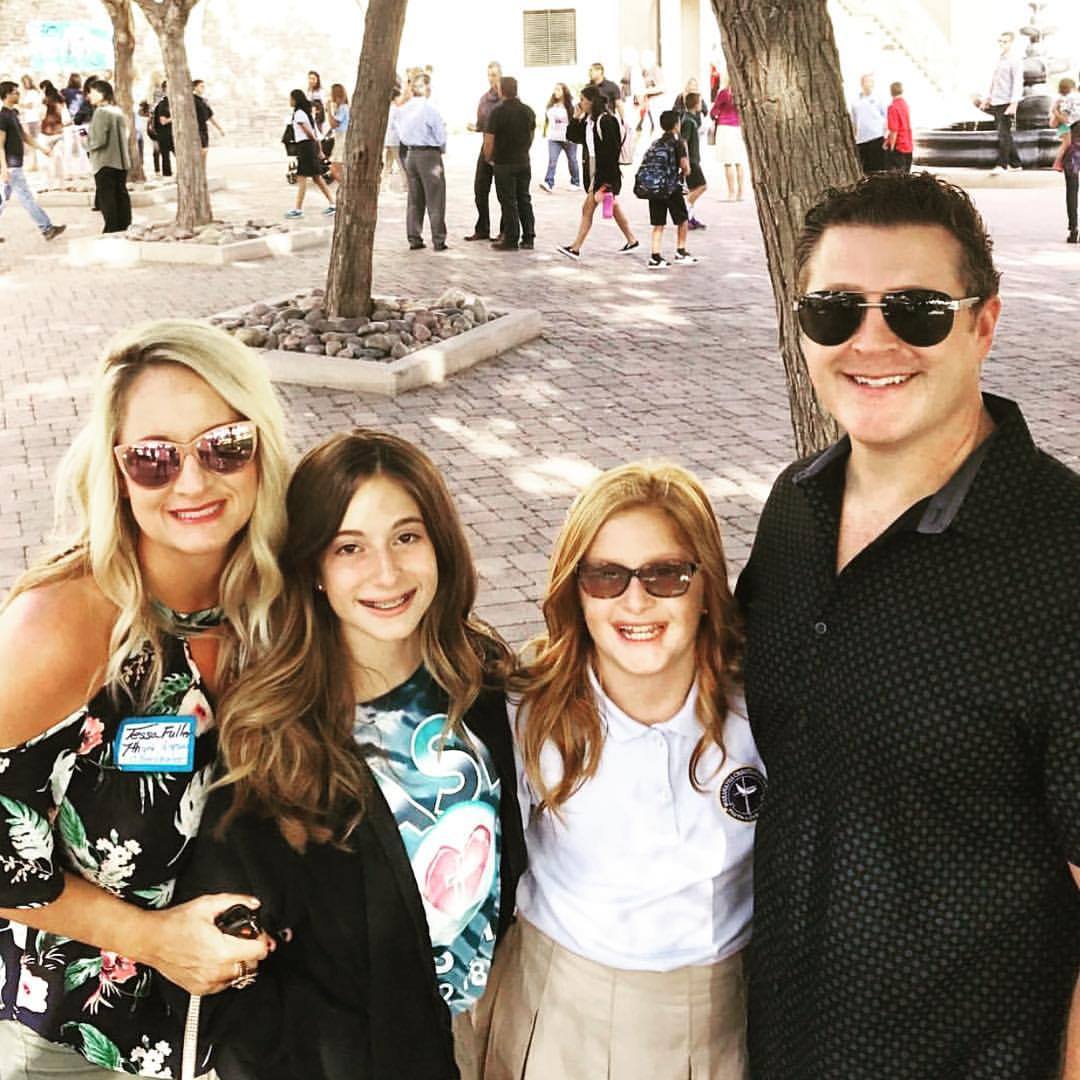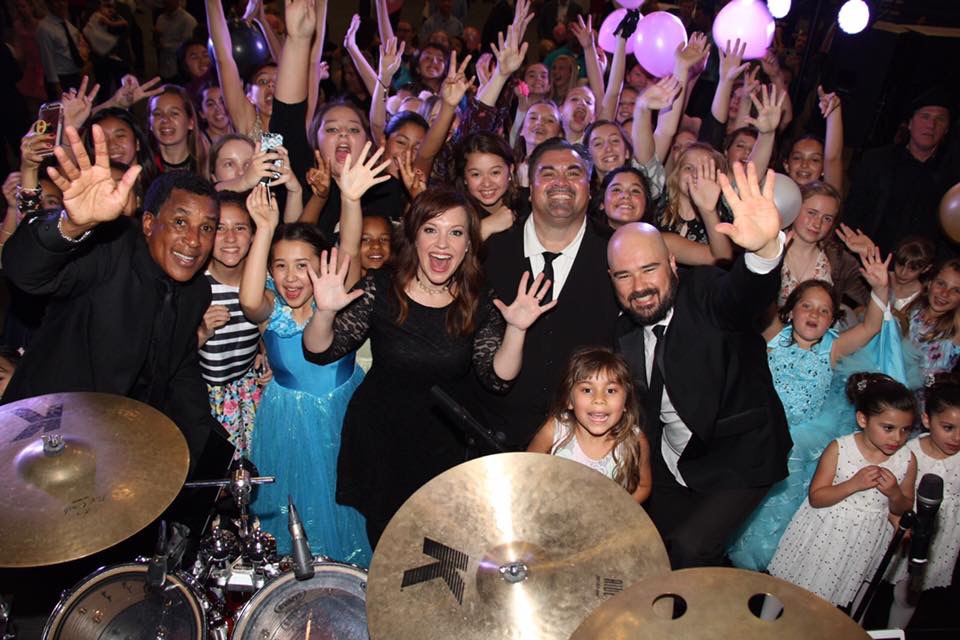 Over the past few years we have witnessed an incredible surge in our enrollment – God is clearly blessing MCS! What makes this so exciting is all of the new faces and families that have joined our community – the MCS family. Our prayer over the past few years was to grow as a community of learners, to experience the amazing love and fellowship that exists, together and for one another, in Christ.
Growing up in a strong community where we can all share the same core values is a tremendous gift from God; it is His design and hope that His children would experience the richness of such a thing. Your children are benefitting from the relationships with their peers, their mentor teachers, student mentors, and the multitude of parents that have linked arms with other parents to show our kids 'the way.' Their education is being extended into this community context.
"Home wasn't a set house, or a single town on a map. It was wherever the people who loved you were, whenever you were together. Not a place, but a moment, and then another, building on each other like bricks to create a solid shelter that you take with you for your entire life, wherever you may go."
-Jennifer L. Lane, Faith Adventures: Stories of Learning with an Unseen God
When I became Superintendent here five years ago, one of my chief prayers was for MCS to be known for its thriving family and Christ-oriented community. Primarily partnering with PAC leadership, Katie Scherpbier and Brigit Sheng, we've been able to build up the existing events and platforms while dreaming up new ways to allow families to get to know each other better. I love seeing parents lingering in long conversations in the courtyard every morning and walking out to their cars while laughing and fellowshipping with one another. It blesses my heart to see the many faces show up to our Friday Night Lights football games, Koinonia Breakfasts, All- School Chapels, Family Luncheons and all of the various PAC events that have been designed to build quality relationships.
"As the church, we are in a community together trying to fulfill this Great Commission that Jesus left us with. As we gently press into each other, we form one united thing, His church. As we work together, sharing the space God gives us to do His work, we all become shaped a little different. We all become a little more like Him."
-Jennifer L. Lane, Faith Adventures: Stories of Learning with an Unseen God
A school devoid of this kind of community dynamic would, in my opinion, come well short of meeting the expectations and the reflecting nature of God. The Trinity bears witness to the concept of community being inherent within the very nature and being of God. I believe we have happy, healthy families that are truly experiencing God's presence here on campus, and we and are genuinely reflecting God's nature to the surrounding communities through an authentic caring for one another. I believe my prayers are being answered!
Lastly, I view community life similar to scaffolding that surrounds a structure that is being built up. Our children's formative years need this 'community scaffolding' to help them grow into what God designed them to be. Workers are propped up on scaffolding that surrounds the building, enabling them to raise the structure as it was designed and intended. Similarly, our children's formative years need the 'community scaffolding' to help them grow up into what God designed them to be. As we partner together, one family to the next, we collaborate on behalf of our children's current and future success!
"No one person can fulfill all of your needs. But the community can truly hold you. The community can let you experience the fact that, beyond your anguish, there are human hands that hold you and show you God's faithful love." – H. Nouwen
In Christ,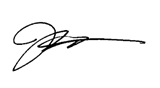 Jess Hetherington, MCS Superintendent
Posted February 7, 2018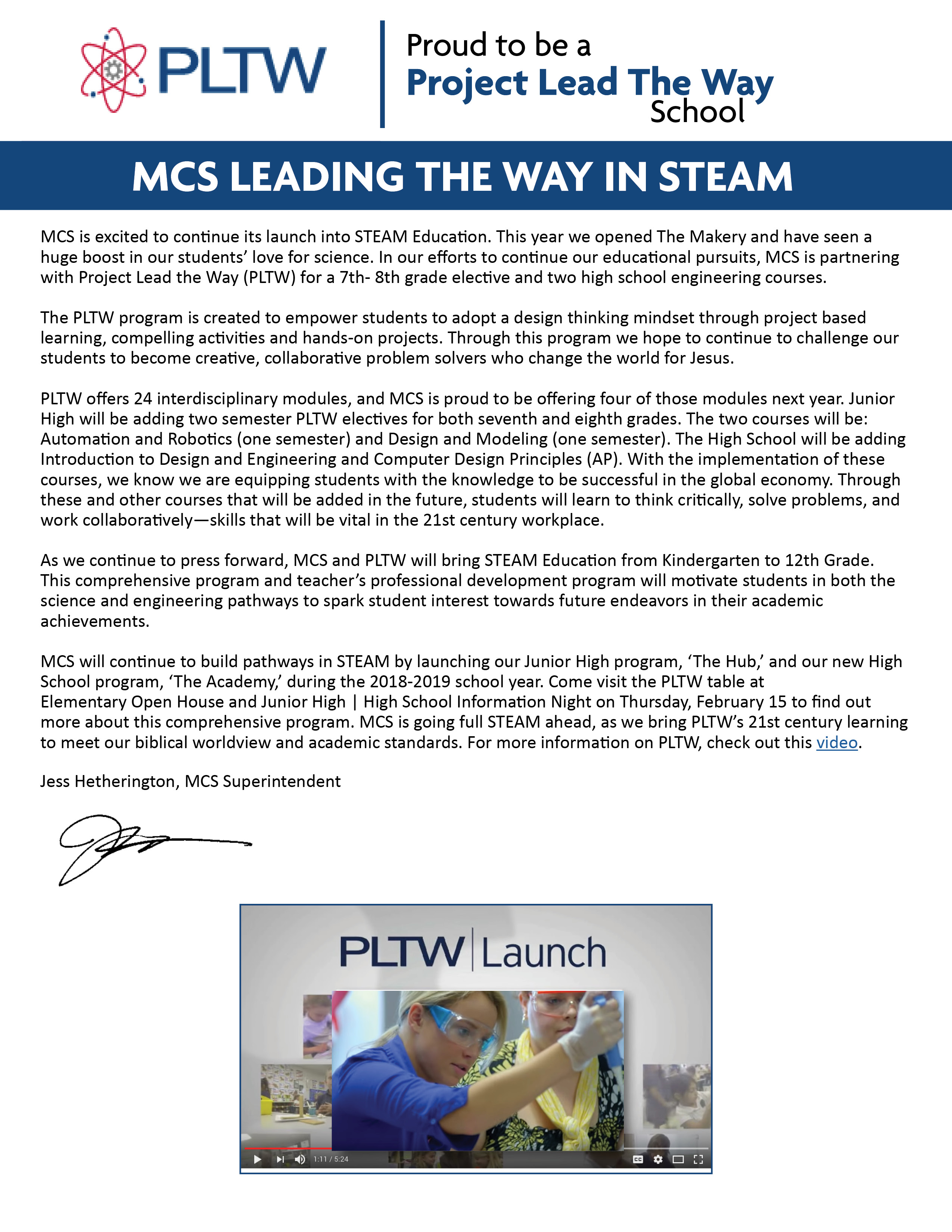 Posted November 29, 2017
STATE BOUND!!!
2017 CIF STATE GIRLS VOLLEYBALL CHAMPIONSHIP GAME | Friday, Dec 1 | Santiago Canyon College, Orange, CA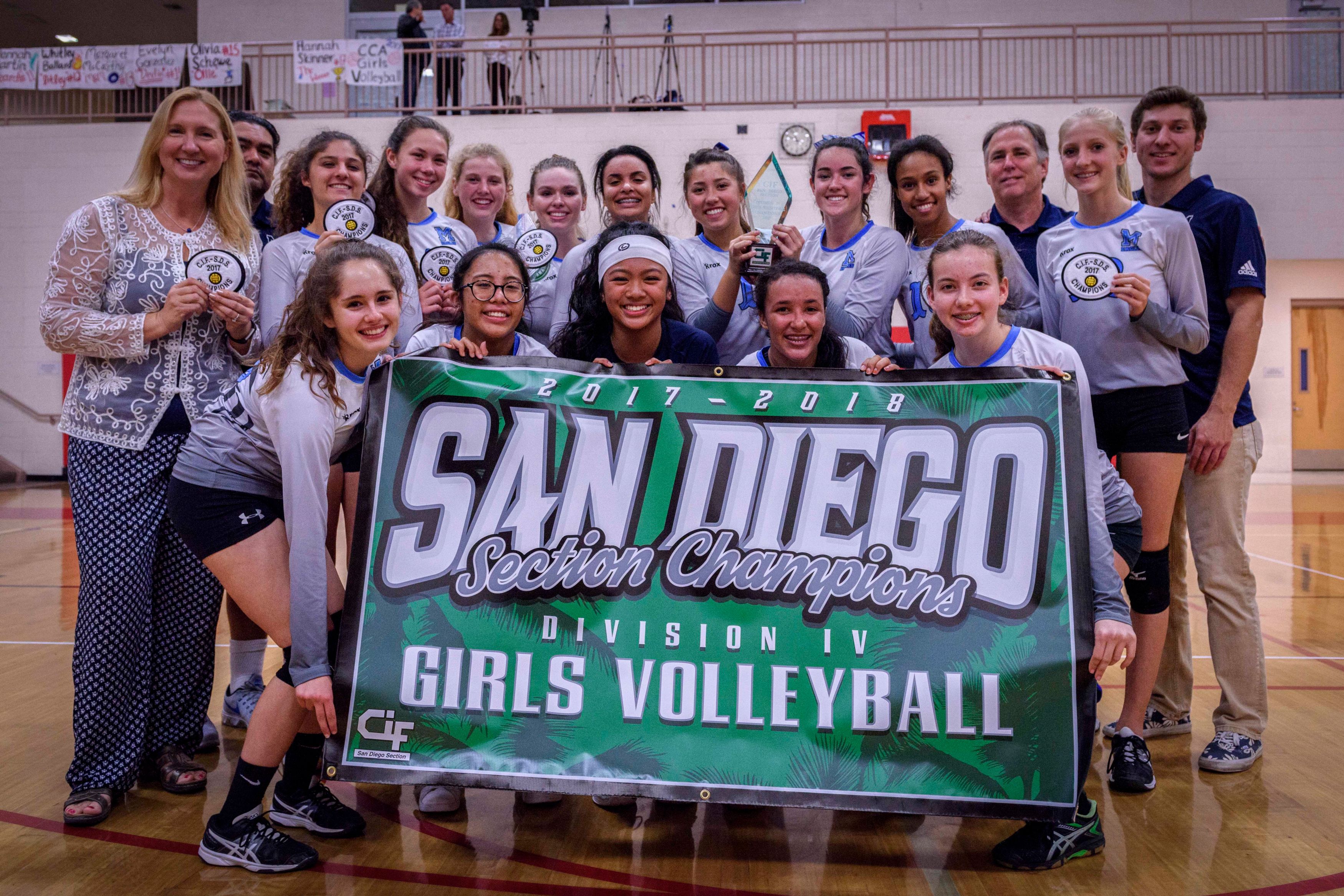 It's a very rare feat for any school to have a sports team represented in a State Championship game. This year our Girls Varsity Volleyball has made a historic run all the way to the top to play the best team in Division V from Northern California for the State Title! This is a monumental achievement for our girls and for the school at-large - as it is our very first State Title appearance.
The girls will travel to Santiago Canyon College in Irvine this Friday to play San Marin at 4pm and we hope to storm the gym with as many MCS families possible (across all divisions) to encourage and cheer on our girls in their quest to take the State Title!
Please consider making this trip as it would mean the world to our Lady Eagles!
What: Varsity Girls Division V State Championship Game
Where: Santiago Canyon College, 8045 E Chapman Ave, Orange, CA 92869
Time: 4pm
Cost: tikatap.com $12 Adults/$5 - $8 Students/$2 Parking Fee
Jess Hetherington, MCS Superintendent
Posted November 17, 2017
IT'S TIME FOR THE EAGLE FUND TO FLY...
For the past three years, I have worked closely with the MCS School Board in drafting a teacher-salary matrix and a plan to bring all of our teachers to a competitive salary that corresponds to their years of experience and their education. The genesis of this plan has its roots in two primary desires:
1) Attract qualified teachers
2) Retain high level teachers
The goal (3 year strategic plan) was to fully fund the matrix-salary schedule by June, 2020. Currently, we have increased the total salaries by 10% and are on track to fulfilling this very important goal.
The teachers here at MCS are the pride and joy of our campus and the ones who make the world go around here. They are in the trenches every day, nurturing and educating our little ones in the most crucial years of their formative development.
Who doesn't want their children being educated and raised by the most godly, educated, competent and compassionate teachers in San Diego?
Please join me and many others in this season of generosity to help raise $150K to fulfill yet another year in helping our teachers reach another step to achieving their
much deserved salary increase!
Jess Hetherington, MCS Superintendent
The worker is worthy of his [and her] wages." I Timothy 5:18
Posted November 10, 2017

There's something new!

We Heard You…One of the most important aspects of our culture is hearing from you, our MCS families. We thrive on feedback and information exchange in order to continue to grow. In keeping with our Strategic Plan, several focus groups were conducted last April where we asked our parents and students, "How are we doing?" and "How can we be even better?"

We ended up with a goldmine of terrific ideas that are now being incorporated into our business operations. One of the first action items that fell on my desk was your interest in hearing more from me, on a variety of topics – from strategic goals and development updates to practical things.

This new web-based newsletter, Superintendent's Message, will be a quick way to keep you up-to-date on timely news and information. When I post an article, the link will be shared in the 'MCS Weekly Update,' or you can find it under the 'About' tab on our website.

You have made one of the most important decisions you can by enrolling your students at MCS. We honor your choice by continuing to build on our tradition of excellence throughout the school year. Thank you again for your feedback and ideas – we are listening to you intently! I can't wait to share more with you in my 'new' newsletter soon. It's going to be another outstanding year!

Jess Hetherington, MCS Superintendent

NKJV Isaiah 43:19 "Behold, I will do a new thing..."