Administration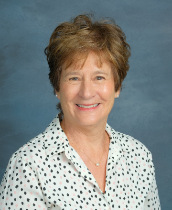 Patrice Andrews
Early Education Principal
Mrs. Andrews joined the MCS administrative staff as Preschool Director in June 2009. She earned her B.S. in Finance from San Diego State University. Mrs. Andrews was a Branch Manager in the financial services industry before being led by the Lord to serve in Christian education. She returned to college to complete her certification for Early Education Program Director with the State of California and has spent over 20 years serving young children and families. Mrs. Andrews enjoys spending time with her husband, their three children, and grandchildren. She loves gardening, reading, and needlework.
Teacher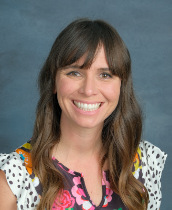 Monica Andrews
Lead Instructor/TA Supervisor
Mrs. A joined the Maranatha Christian Preschool team in 2012; but has been in the preschool field since college. She received her degree from Sonoma State University in Northern California, where she also met her husband, Geoff. They have 2 children at MCS. Mrs. A was born and raised in the Ocean Beach/Point Loma area where she developed a strong love for the beach and being outside, which she loves to do with her family. She is so blessed to have found MCPS to work, and absolutely loves teaching preschool. It has been such a joy to have the opportunity to teach and guide children to the Lord. She could not imagine doing anything else.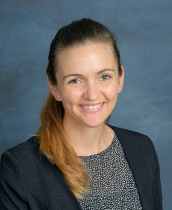 Olivia Bond
Instructor
Mrs. Bond joined Maranatha Christian Schools in the fall of 2019. She received her B.A. in Christian Studies from California Baptist University and was commissioned into the California Army National Guard in 2012. In 2018, her husband's Army career brought her to North County where she and her family began attending Maranatha Chapel. She also then enrolled her son into Maranatha Christian Preschool and fell in love with the preschool program there. The next year, she began working at the preschool and earned her Early Childhood Education units at Saddleback Community College. She is thrilled to get to teach some of the littlest students of Maranatha about the unstoppable love of God. Mrs. Bond has two children who attend Maranatha Christian Schools.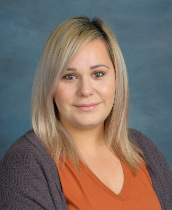 Diana Hanna
Instructor
Ms. Hanna started working at Maranatha Christian Preschool in the Fall of 2021. She has been a preschool teacher for 8 years now. She has her Early Child Development degree from Cuyamaca College. She enjoys spending time with her family and friends, listening to music and trying new things.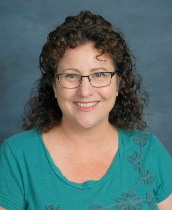 Sandra Lessels
Instructor
Ms. Lessels joined Maranatha Christian Schools in the 2012-2013 school year as a teacher's assistant at the preschool. In 2013, she obtained her teaching position and has taught a 3-year-old class and the full-day program for the past nine years. She has an Associates Degree in General Education with Emphasis on Behavioral Science from Palomar College. Ms. Lessels is also currently pursuing her Bachelors of Science in Early Childhood Education with Grand Canyon University. She believes children are precious gifts from God and feels blessed to teach at Maranatha, where she has the opportunity to help her students to grow and develop socially, emotionally, academically, and spiritually as they discover who He has created them to be. Ms. Lessels has two children of her own. She has an 18-year-old son who is a freshman at the University of Arizona and a 16-year-old daughter who is a junior at Maranatha.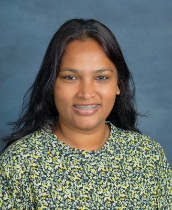 Vasantha Theophilus
Instructor
Mrs. Theo has been part of Maranatha Christian Preschool since 2012. She has her Master's degree in Organic chemistry from Osmania University, India. She also has 25 early child development units. Mrs. Theo loves teaching, playing, singing, dancing, and exploring with her students. She is blessed to teach God's word along with academics.
She has been living in San Diego for 20 years and she enjoys going on long drives with her family. Mrs. Theo has been married for 21 years and has a daughter, who is a sophomore in college and a son is a junior at Maranatha.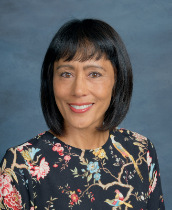 Marichu Thomas
Instructor
Mrs. Thomas has been a part of the Maranatha preschool division since 2011. She graduated from Cal State University San Bernardino with a B.A. in Liberal Studies and a minor in psychology. She also has 24 early childhood education units. Mrs. Thomas loves working with children and has made it her passion to prepare her kinder-prep students for kindergarten, in addition to teaching the love of Jesus. She was born and raised in San Diego and enjoys spending time with her family. Mrs. Thomas has been married for 26 years and has two college-aged sons.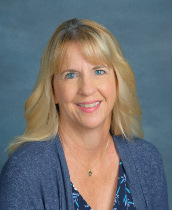 Mary Trent
Instructor
Mrs. Trent has been working at Maranatha Christian Preschool since 2017. She received her BA in Elementary Education with an emphasis in Early Childhood from the University of Northern Colorado. She then attended Lesley College where she received a Master's in Curriculum Development and integrating the Arts into the classroom. Mrs. Trent was blessed to stay home to raise her 5 children until they were in the intermediate grades. All 5 of her children attended Maranatha Christian Schools. In her free time, she likes to spend time with her family, traveling, hiking and boating.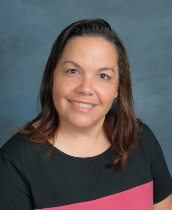 Robin Wiley
Instructor
Mrs. Wiley joined Maranatha Christian Schools in the Fall of 2015 and joined the Preschool Campus in 2016. She received her Bachelor's Degree in Child Development from California State University, Stanislaus, and her Multiple Subject Teaching Credential from National University. She has two children that also attend MCS. When not teaching Mrs. Wiley enjoys camping with her family, reading and crafting.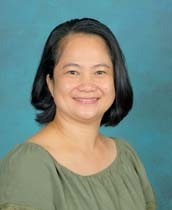 Gloraena Yarrington
Instructor
Mrs. Yarrington joined Maranatha Christian Preschool in the Fall of 2019. Her love of teaching started when she first volunteered at her church. She helped little ones and since then has loved being with children. She has been teaching for 14 years. She believes it is always a joy to see children learn and grow in their academics and in their knowledge of God. She loves music and incorporates music into her teaching curriculum to make learning more fun. She thanks the Lord for this opportunity to be a part of a child's preschool years and to serve God through teaching at Maranatha Christian Preschool.